Bale anything with Orkel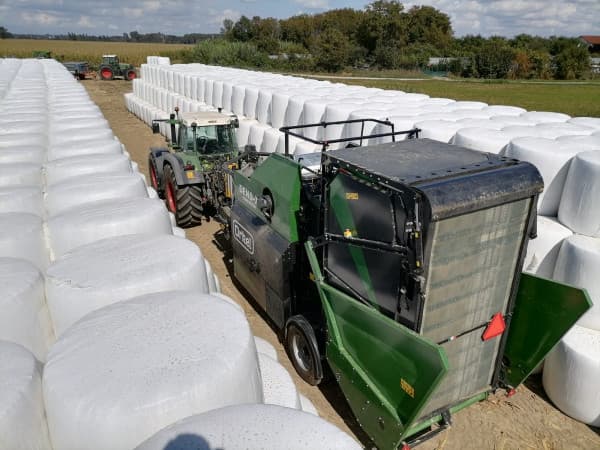 Orkel's agricultural compactors differ from ordinary grass- and maize balers by offering the customer a high-density baling concept; Using our high-density baling equipment to bale agricultural bulk material, you are creating dense, easy-to-handle bales, which will increase the quality of your harvest by removing practically all oxygen supply.
All Orkel compactors are baler-wrapper combinations, designed to make your harvest baling as efficient and user-friendly as possible.
So are you wondering what can be baled with Orkel? Our compactors are compatible with over 30 different materials, assuring perfect bales every time.
Read more about the most common materials below!
MAIZE SILAGE
Efficient maize baling has been possible since 2002, when the world's first commercial maize baler for chopped maize / corn silage was made: The Orkel MP2000 compactor!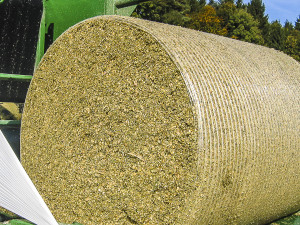 ALFALFA
Alfalfa has one of the highest feeding values of forages and is known as an excellent source of protein around the world. Baling alfalfa with an Orkel compactor is the optimal solution for superior conservation and efficient storage!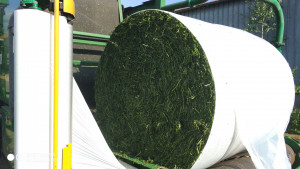 CHOPPED GRASS
One of the most recognized bulk materials used as silage are the different kinds of chopped grasses, which Orkel customers worldwide are baling.
Chopped grasses stored as Orkel high-density bales provide superior conservation of the forage as well as simplified logistics. No more flyaway material!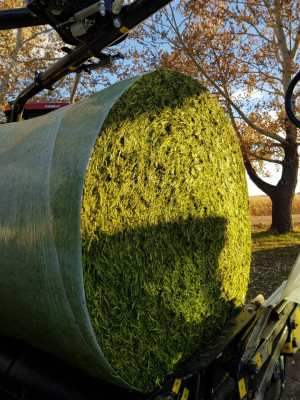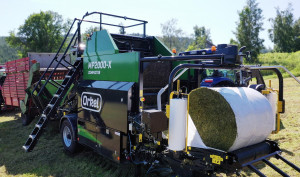 TOTAL MIXED RATION (TMR)
Our range of agricultural compactors are designed for baling different forage mixes, and our great amounts of TMR experience can confirm this!
Baling TMR, short for total mixed ration, is a great way to ensure safe storage and optimal conservation of the forage, as well as easy market access.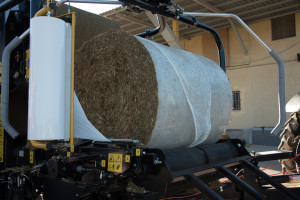 SUGAR BEET PULP
When ensiled in a bale, the pulp cools down much faster than in bunker silos or bags. The bales can be fed after as little as two weeks of storage, compared to a bunker or bag silo where you have to wait a minimum of six weeks.
Moreover, baling sugar beet pulp is convenient for the farmer: After opening and feeding a bale, the remaining bales stay closed, retaining 100% of their quality.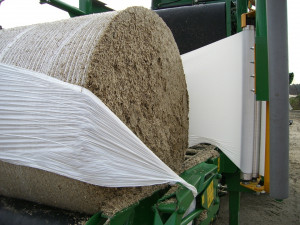 CRIMPED GRAIN
Grain crimping, a way to preserve feed grain into silage by fermentation, has been a well-known method for many years with a number of proven benefits.
Due to the fragments and consistency of the material, the logistics of the small grain has been a challenge, until now. The Orkel agricultural compactors are adapted to bale crimped grain with high efficiency, providing improvements in areas such as conservation, storage and transport!
SAW DUST / SAW SHAVINGS
Baling is a smart and easy way to store saw dust and shavings, the often-forgotten versatile bulk material. The baling process reduces the volume significantly and simplifies the storage.
Saw dust in bales also provides easy and cost efficient transport, without having to depend on containers where the material otherwise would be stored loosely. Read more about baling saw shavings.
What can be baled in addition to the above materials? We also have great experience in baling a range of other materials, such as:
Grape marc
Energy crops
Linnen waste
Manure
Bagasse
Hemp