SRF (Solid recovered fuel)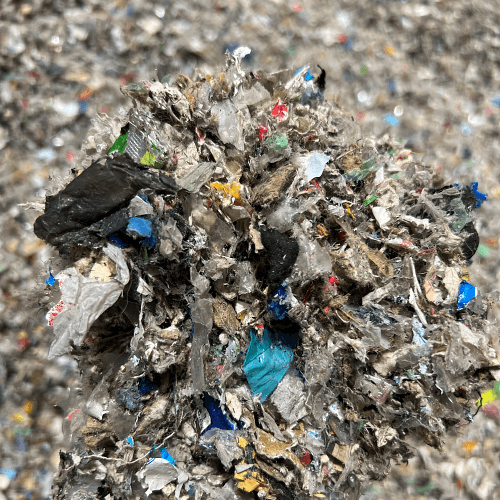 SRF is a more refined fuel than RDF and thus has higher efficiency and consistent calorific value than RDF. It can easily be baled with an Orkel Compactor to optimise storage and transport, and simultaneously prevent build-up of landfills.
SRF has a similar production process to RDF, however, processing SRF (Solid recovered fuel) is more advanced and cost-demanding. Thus, leaving the material more sorted and shredded, which in turn leads to a higher and more consistent calorific value than RDF, ideal for use in incineration to reduce the amount of build-up and furnace down-time.
Similar to RDF, SRF can contribute to reducing reliance on fossil fuels, mitigating greenhouse gas emissions, and promoting a circular economy by maximizing the value extracted from waste materials.
In addition to the mentioned benefits regarding storage and transport, applying Orkel`s Telematics technology to the SRF baling process allows each customer to effortlessly scan each individual bale's tag and view its content and place of origin. As a result, the high-density round bale is easy to label and sell independently, assuring that a WtE (waste-to-energy) facility can purchase the required amount of material to keep their operations running.
Features baling SRF silage
Up to

10%

Dry matter

Between

600 - 800

Bale weight

Up to

40

Tons per hour