RDF (Refuse-derived fuel)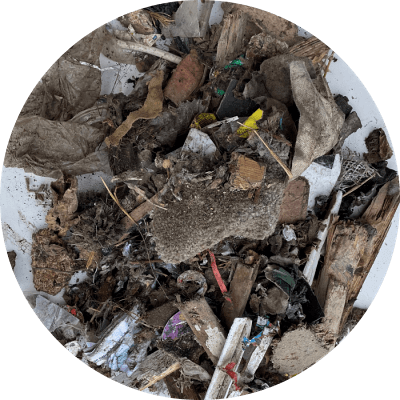 RDF (Refuse-derived fuel) refers to a fuel derived from municipal solid waste (MSW), industrial waste or commercial waste. Baling RDF provides the sought-after characteristics of efficient storage and transport.
Essentially, RDF is created by sorting and separating waste materials like plastics, paper, textiles and organic material, from the general waste stream to obtain the highest possible calorific value. These materials are then shredded into minuscule pieces using specialised equipment. This is done to obtain the most homogenous product possible.
RDF can be used as a substitute for traditional fossil fuels in various applications. Some examples are energy generation in power plants, industrial boilers and cement kilns. RDF is seen as an environmentally sustainable way to reduce waste and generate useful energy.
In addition to convenient storage and transport, baling RDF prevents material flyaway, odour and contamination, offering the best possible fuel source to the end customer. The material is highly baleable, and there are increasing numbers of inquiries related to baling of RDF.
Features baling RDF silage
Up to

75%

Dry matter

Up to

900

Bale weight

Up to

50

Tons per hour