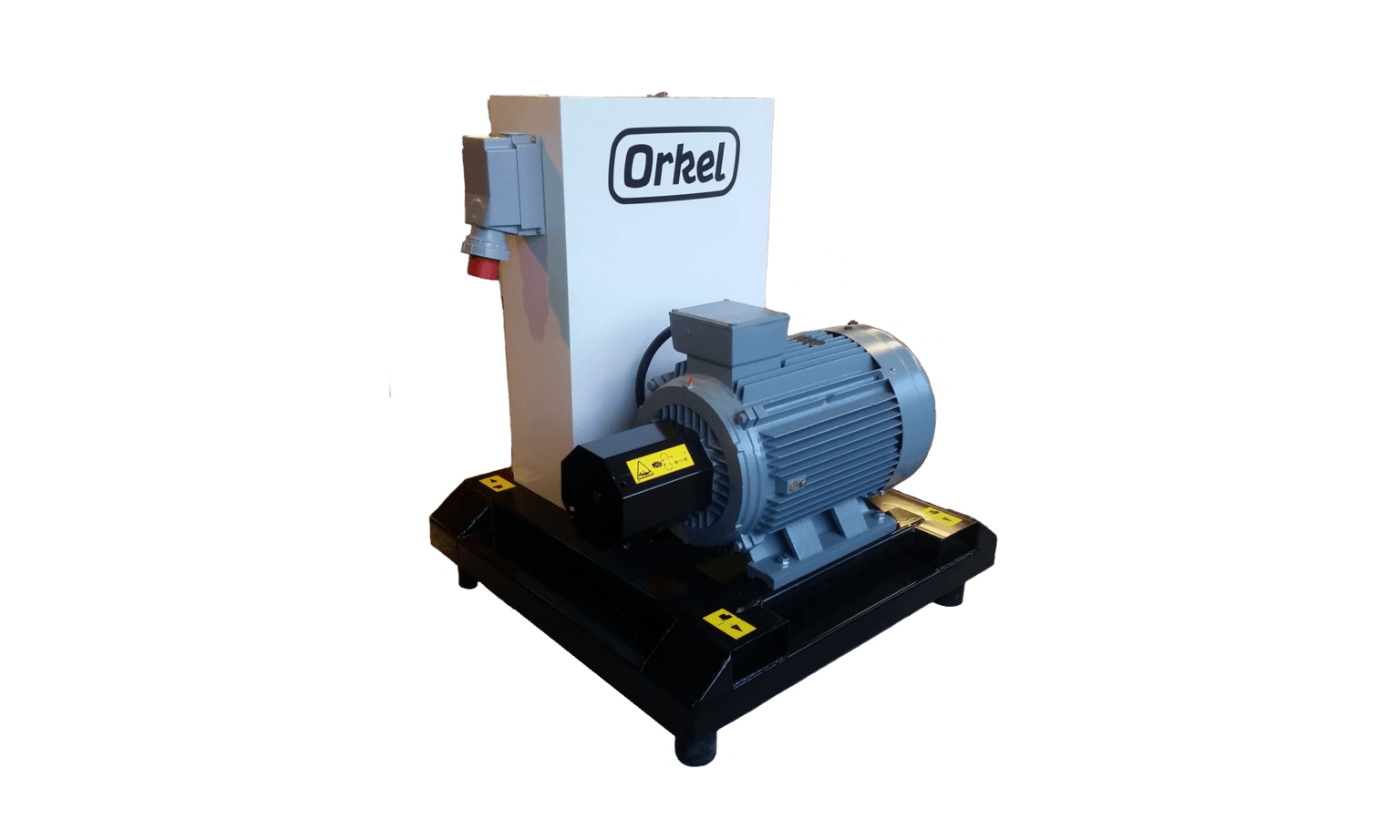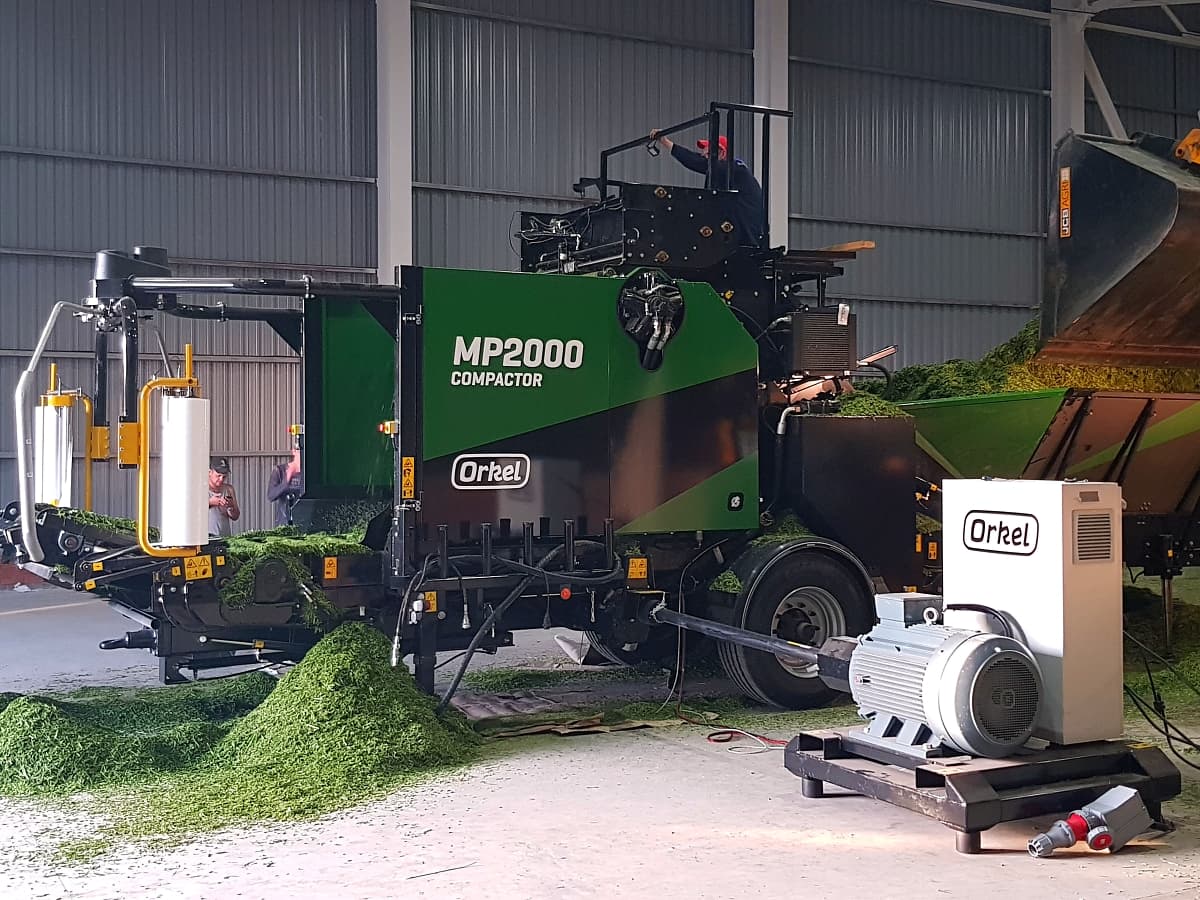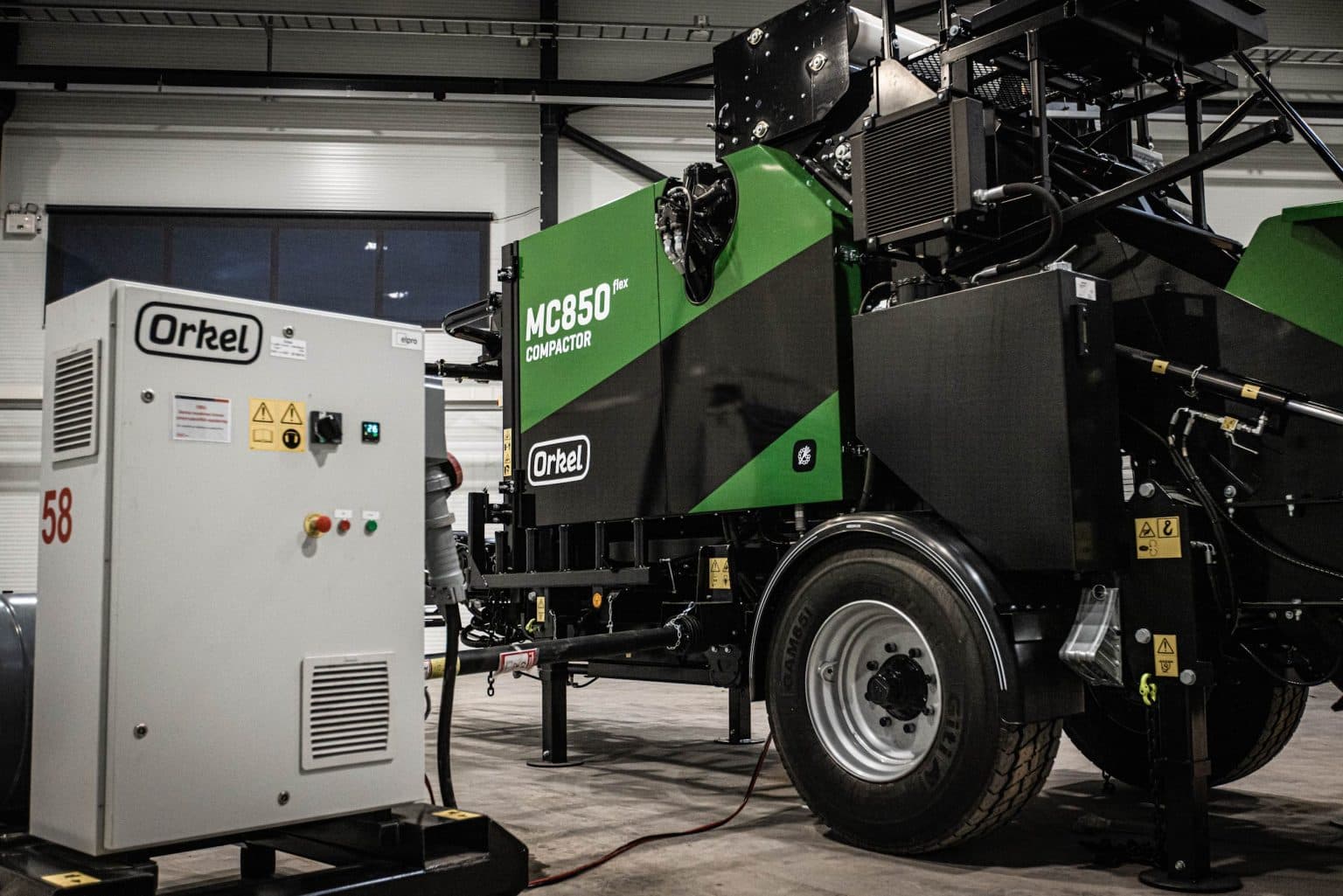 Orkel PowerPack PP550 is an advanced power source that enables efficient, flexible and reliable drive and operation of your Orkel compactor. 
A frequency controlled RPM secures your operation under low as well as high temperatures. The automatic RPM regulation ensures the correct speed for you compactor during any operating condition. The arrangement is optimized to operate the Compactor with the lowest possible power draw, still assuring high quality baling.
Complete package:
– Easy to transport
– Easy to operate and connect
– Easy handling; lift and load/unload by a forklift
– Ready to use from factory
PERFORMANCE

–  Electrical power monitoring, soft motor start, accurate speed control, and correct supply of power and RPM to ensure the best performance of your compactor.

OIL WARM UP MODE

– PTO only runs at 300 RPM until the oil reach operating temperature.

PROTECTION FUNCTIONS

– Optimized motor operating parameters, emergency stop, overload and overheating protection.
Dimensions in mm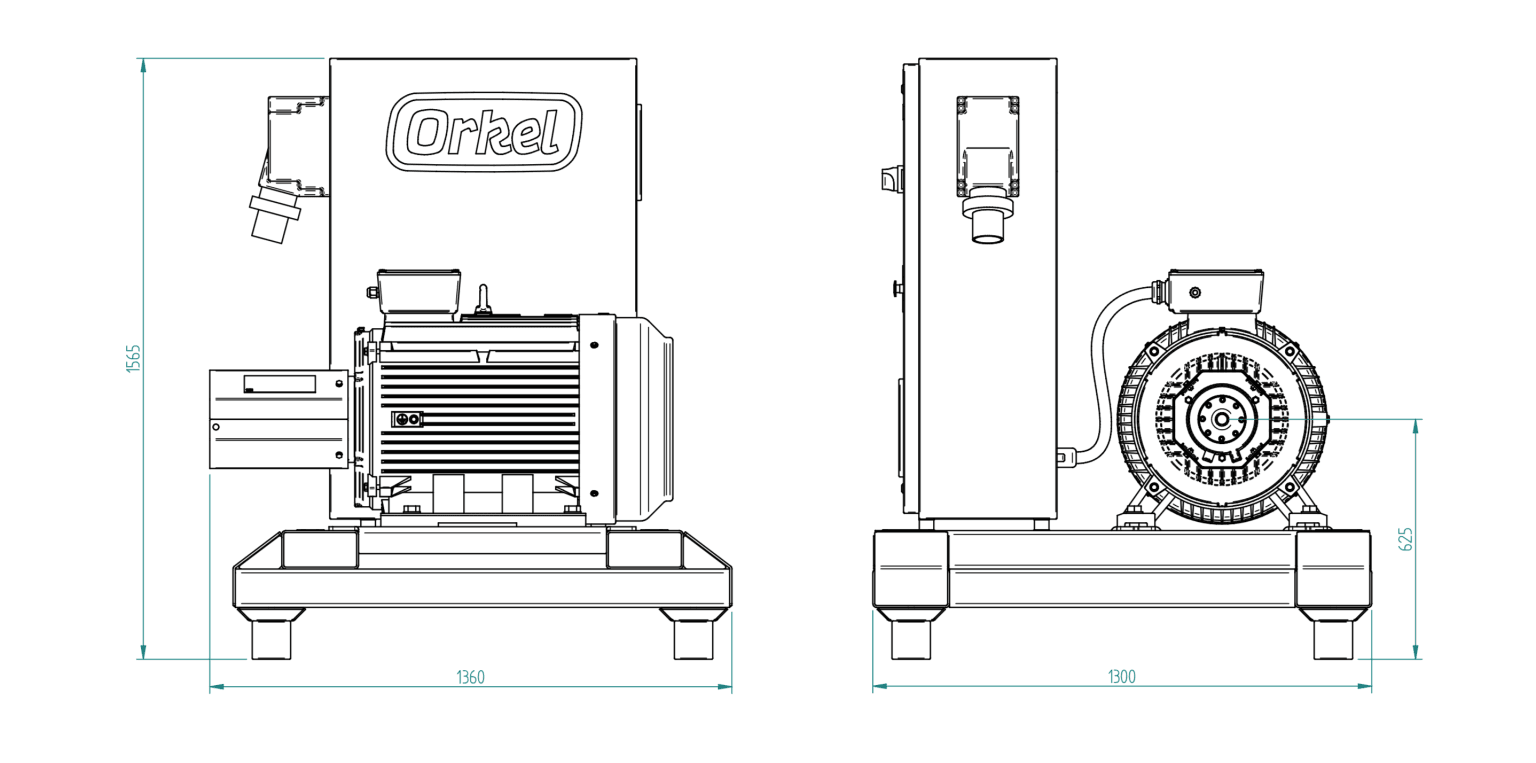 Technical Details
Dimensions L x W x H (mm)1360 x 1300 x 1570
Ingress Protection MarkingIP54
Input voltage380 - 420 V, 50/60 Hz
Cable connector400V 125A CEE (included)
12Vdc supply capacity50 A
PTO speed, operation850 rpm
PTO speed, warm-up300 rpm
ControlsManual start, stop, e-stop