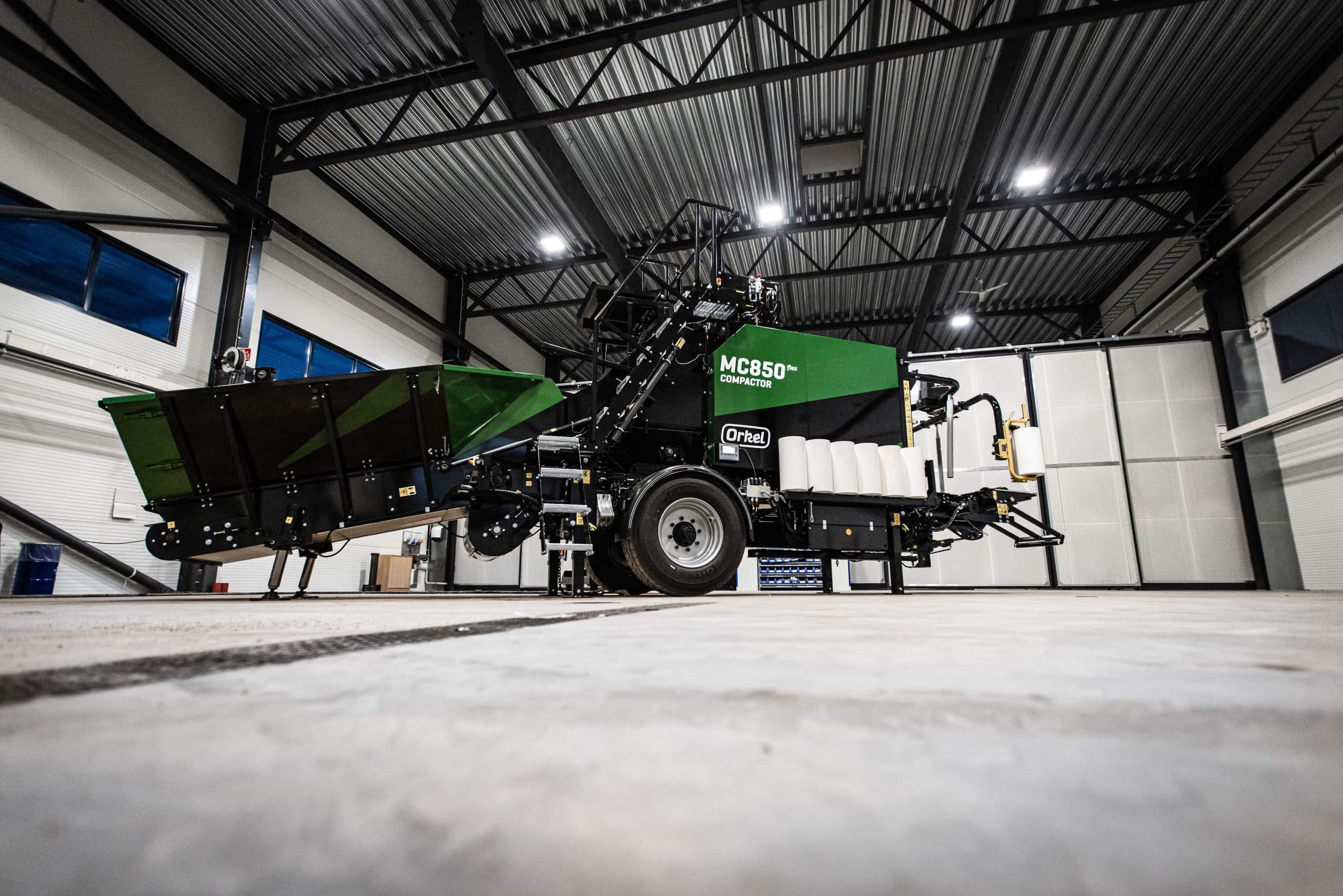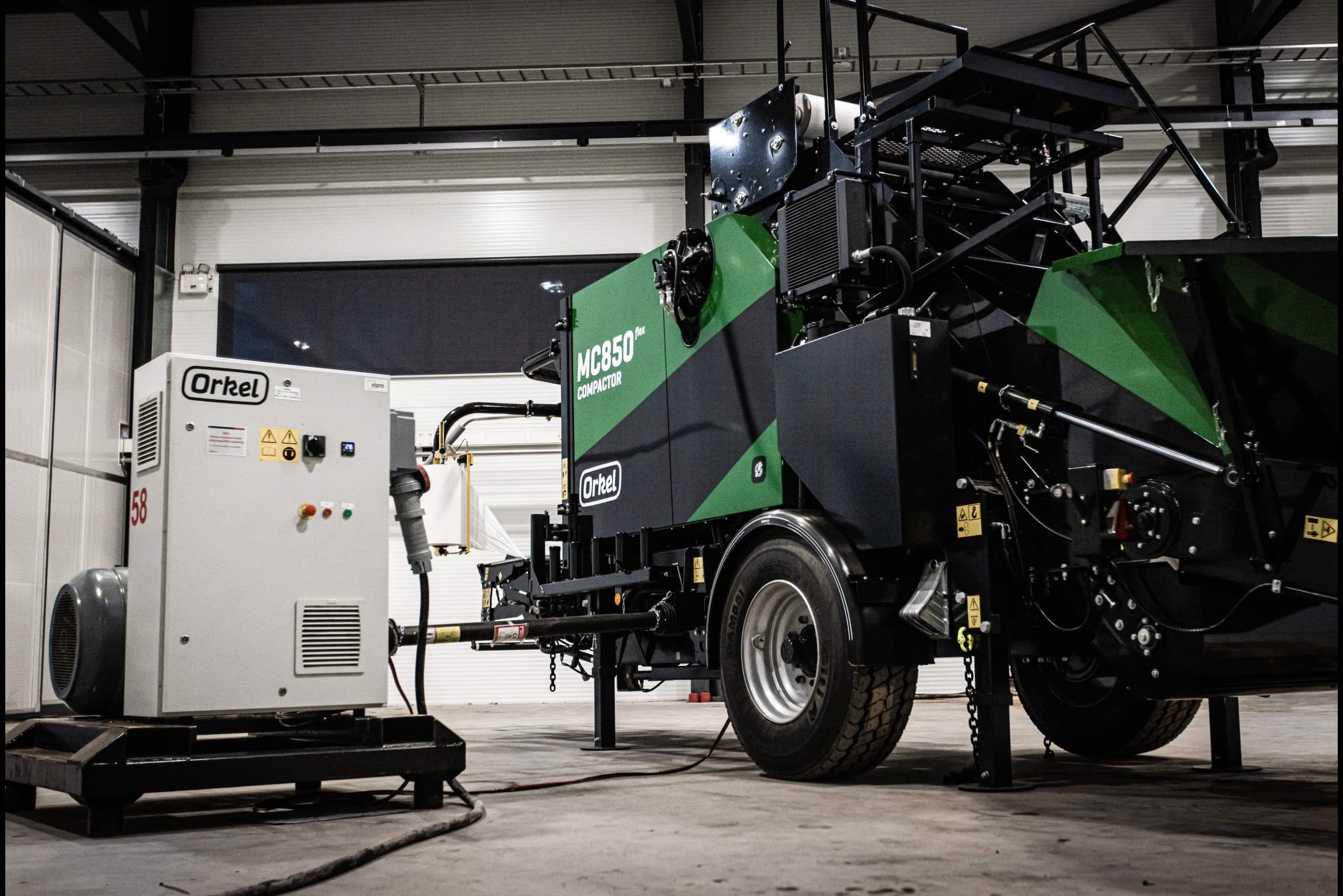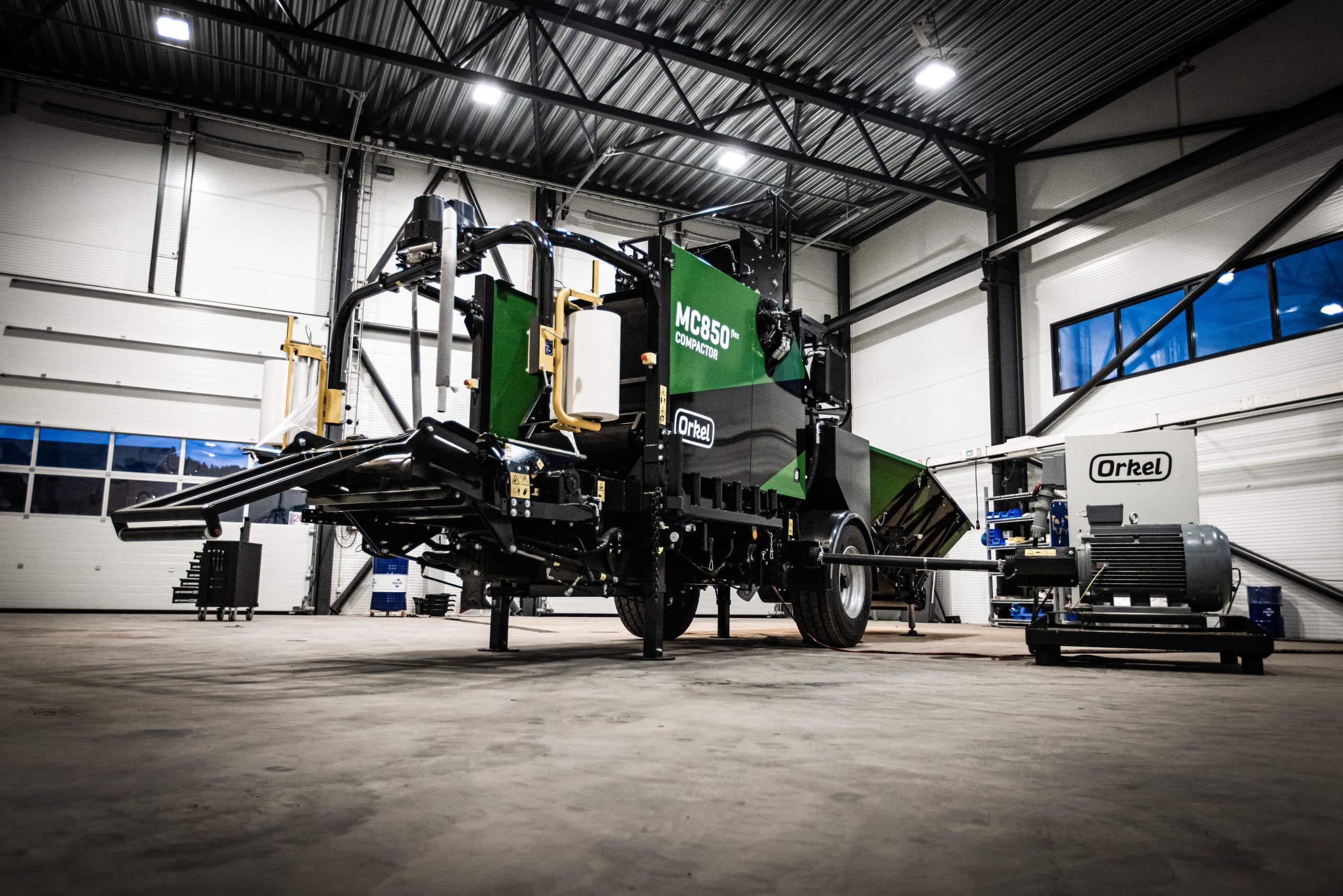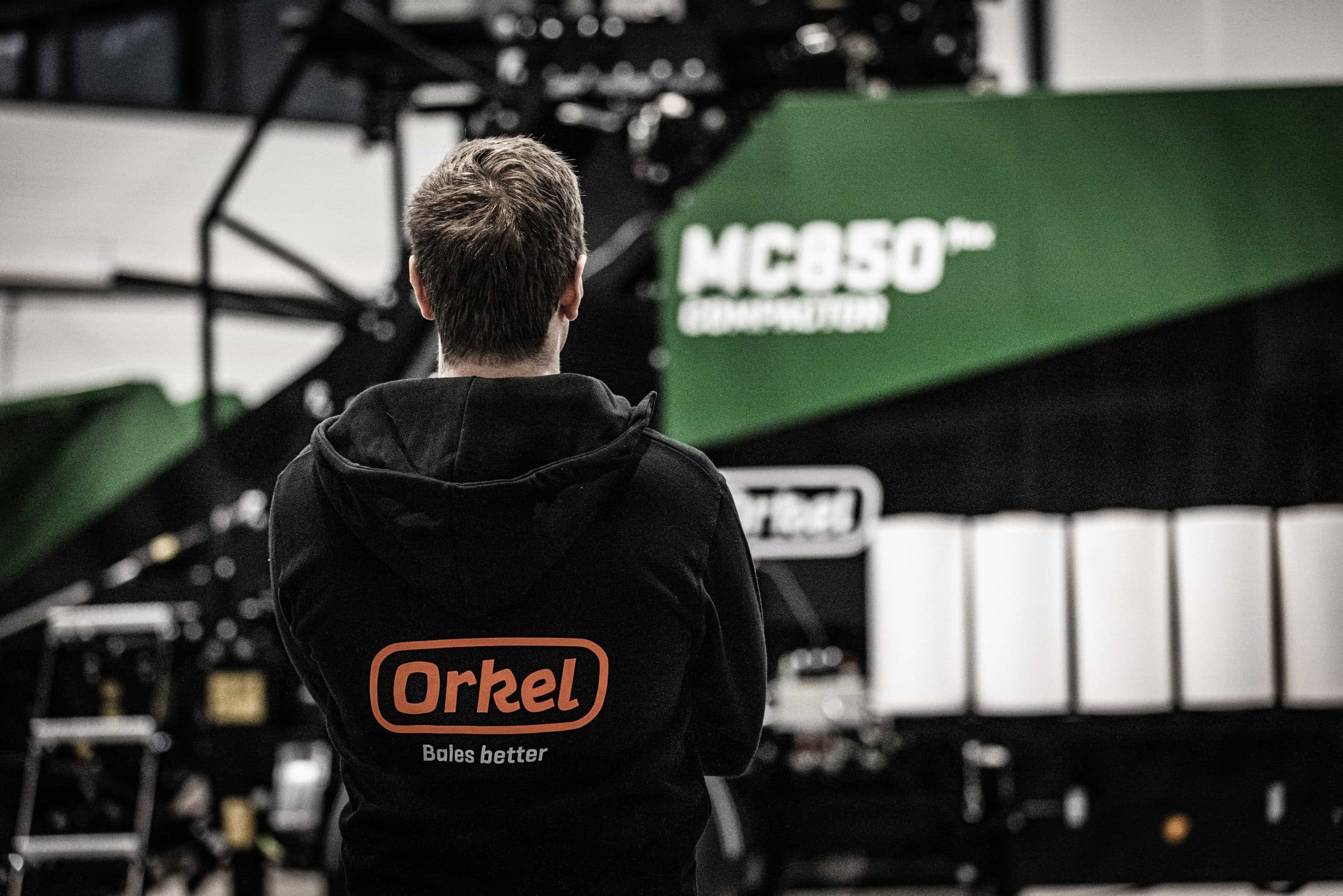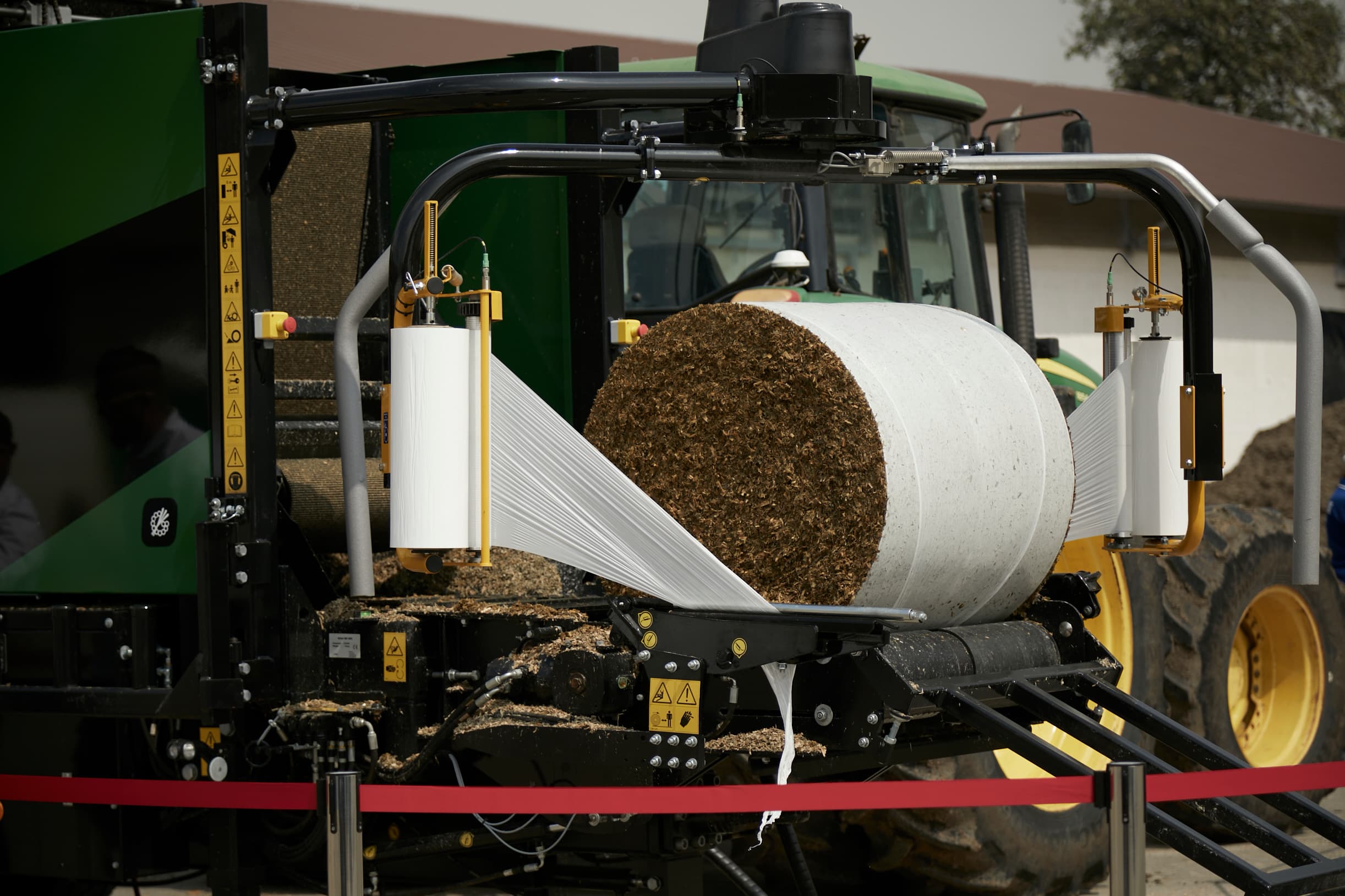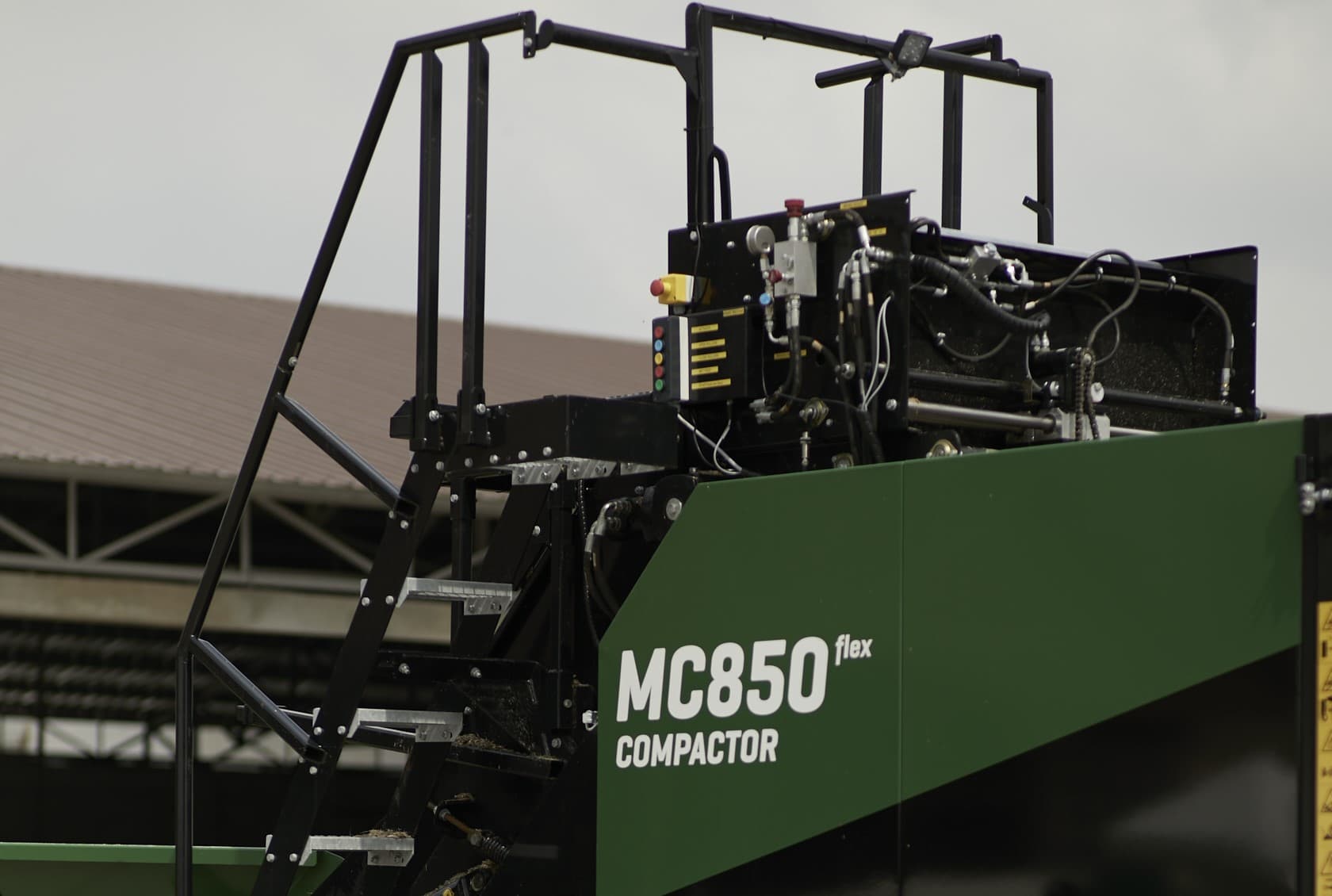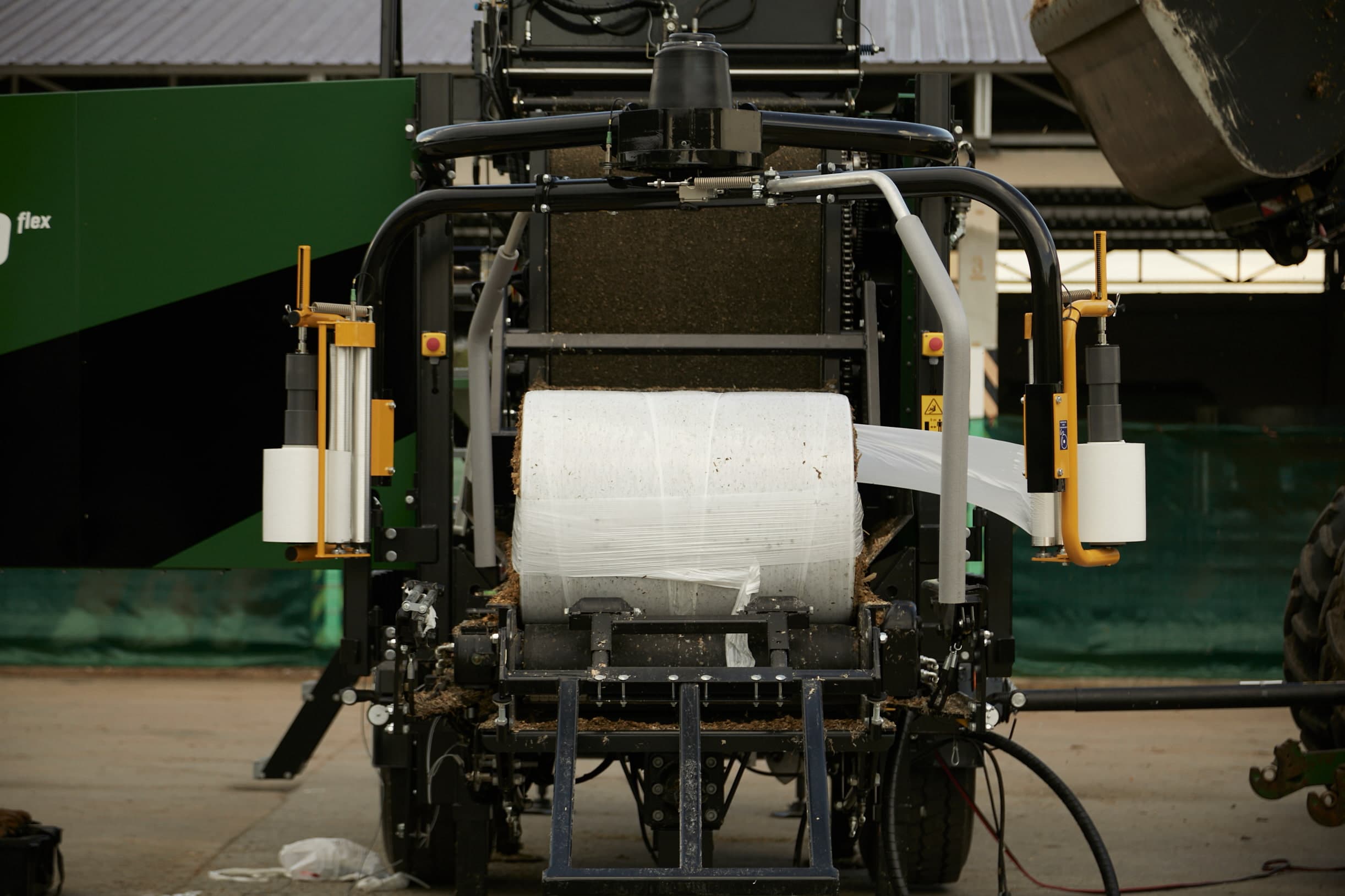 A flexible compactor for customers wanting fewer kilos of forage per bale.
The MC850 flex model, an evolution of the MC850 model, is characterized by its unique kit which allows the compactor to limit the bales' weight. Through intuitive settings, customers requiring low volumes of feeding may seamlessly regulate their bale size, producing smaller Orkel bales than before.
The weight of a flex bale starts at approximately 100 kg, and may range up to 450 kg, according to customer preference. Compared to the initial MC850 model, the MC850 flex model is equipped with a kit and specialized bale settings, limiting the bale diameter to 50 cm. Furthermore, the compactor's wrapper unit is re-sized to fit a 200 – 300 mm wide wrapping film. Combined, the additional characteristics of the MC850 flex model creates an easy-to-handle compactor unit.
In line with other Orkel models, the MC850 flex compactor is currently compatible with over 25 different materials and is still expanding to new areas of use.
Important Functions
Specialized Kit and Bale Settings

The MC850 flex kit and bale settings limits the bale diameter to 50 cm, allowing smaller bales than before.

Compatible with 25+ materials

The MC850 flex compactor can bale a variety of bulk materials such as saw dust, chopped forage maize, chopped grasses and many more.

Widefilm

Choose between net or widefilm when baling with the MC850 compactor. The widefilm adds extra protection to your material and simplifies the waste handling.
The High-Density Baling Process
Click the "+" icons for more information about each stage in the high-density baling process.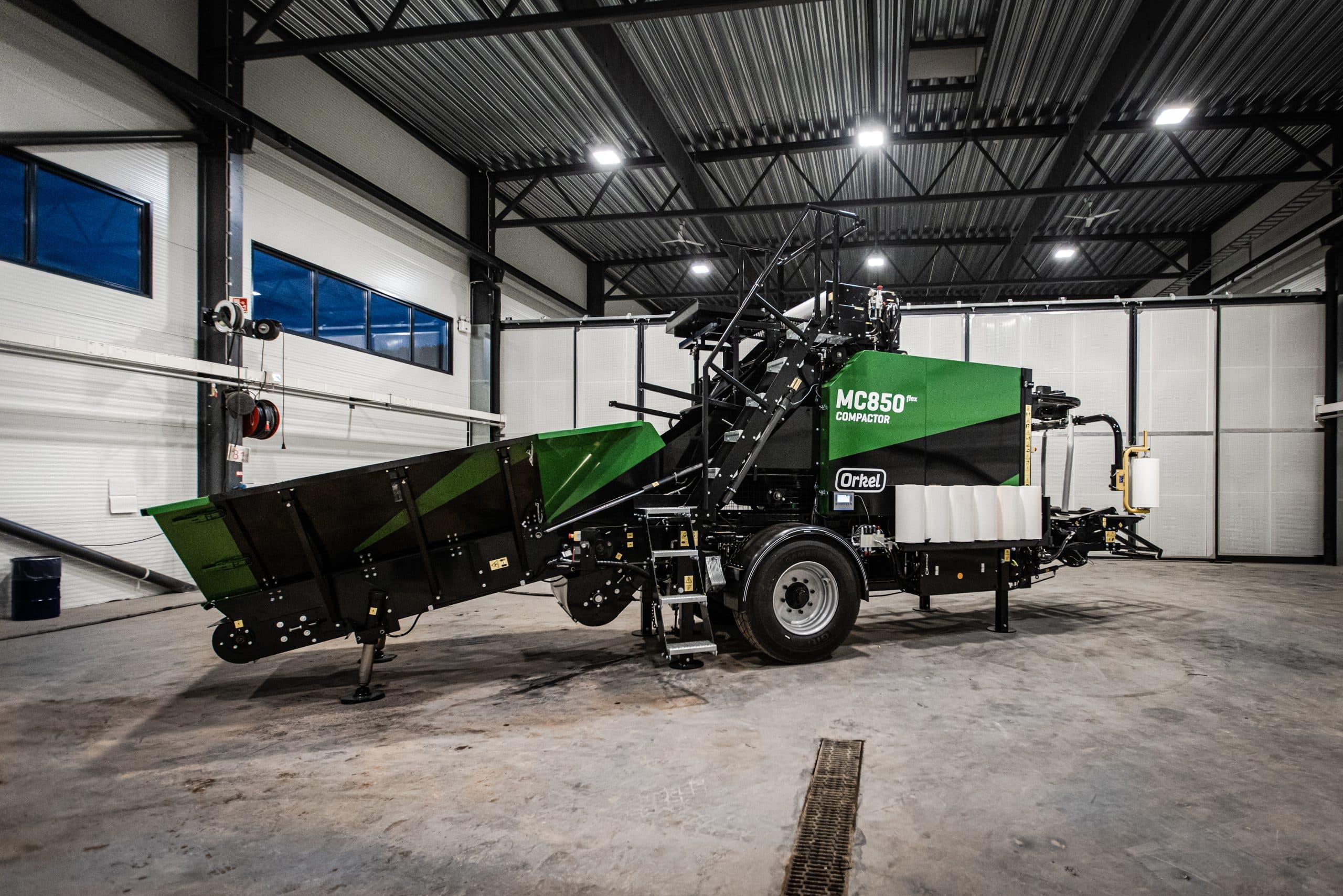 Feeding
Your material is fed into the feed hopper on the compactor, which transports the material safely up the elevator and into the bale chamber using a proven conveyor system.
Compaction
The material is compacted to maximum density based on hybrid chamber technology. The Orkel technology avoids spillage of material to ensure minimal loss of resources.
Inner wrapping
After successful compaction, a wide film is wrapped around the bale to maintain shape and density before the bale exits the chamber towards the wrapping station.
Outer wrapping
The compacted material is transported to – and safely placed – on the wrapping table, where it is tightly wrapped in plastic film into a compact, sturdy bale, ready for transport once it securely rolls off the table.
Technical Details
Maximum capacity (bales/h)65
Tractor power (min. PTO hp)90
Chamber pressure (bar)240
Bale size (cm)ø50 x 85 - ø85 x 85
Volume (m³)0,17m³ - 0,48m³
Bale weight (kg)100 - 550
Control systemConventional
Transport length (mm)7860
Transport height (mm)3390
Operation length (mm)9170
Operation height (mm)3860
Wrapper film width (mm)250/360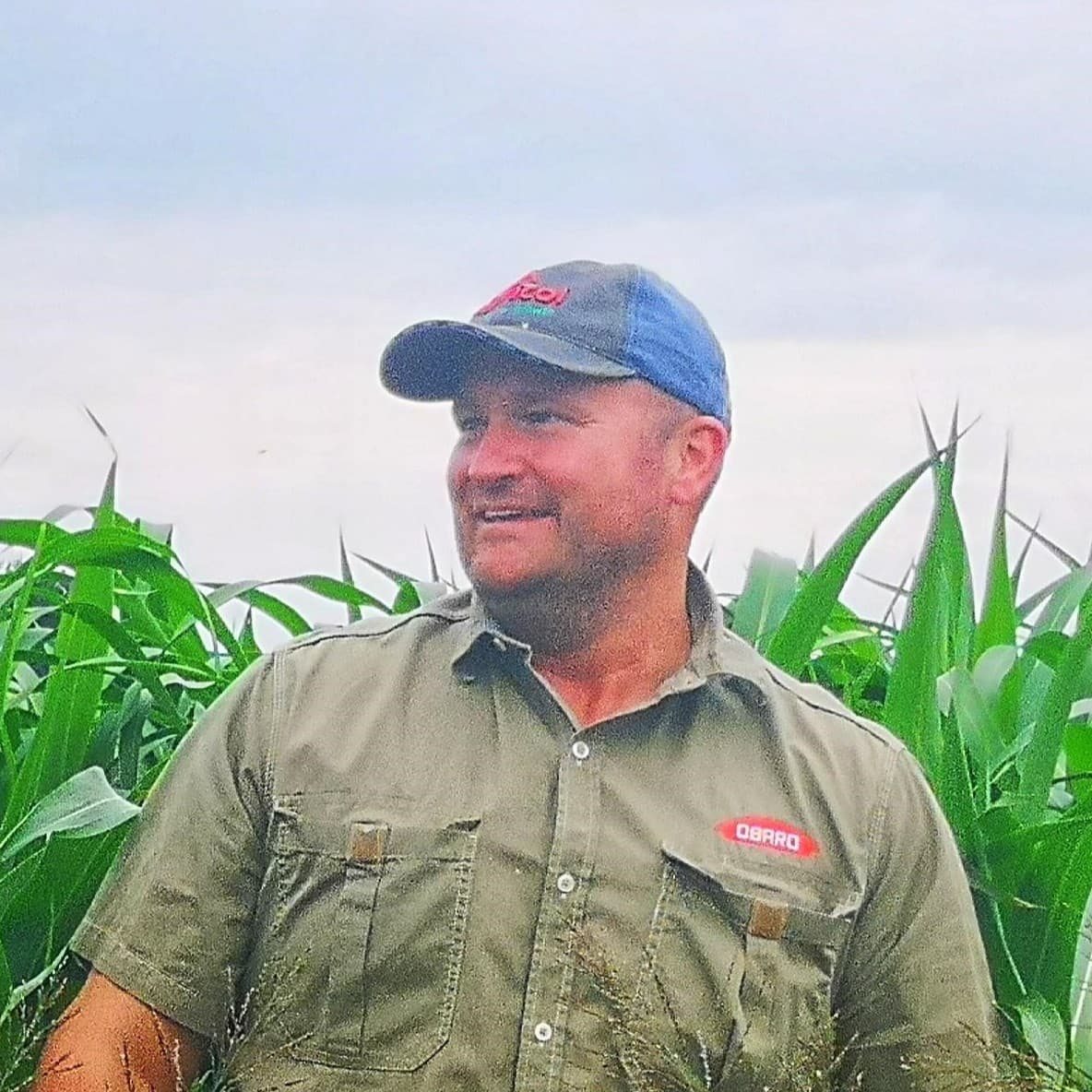 The Dens-X's capacity with regard to maize silage with about 60% moisture is between 400 – 600 tonnes per day, making it the machine with the highest daily silage baling capacity in the world.
Johan Burger Marais
Director, Kameeldrift Voere