Simplified logistics with bales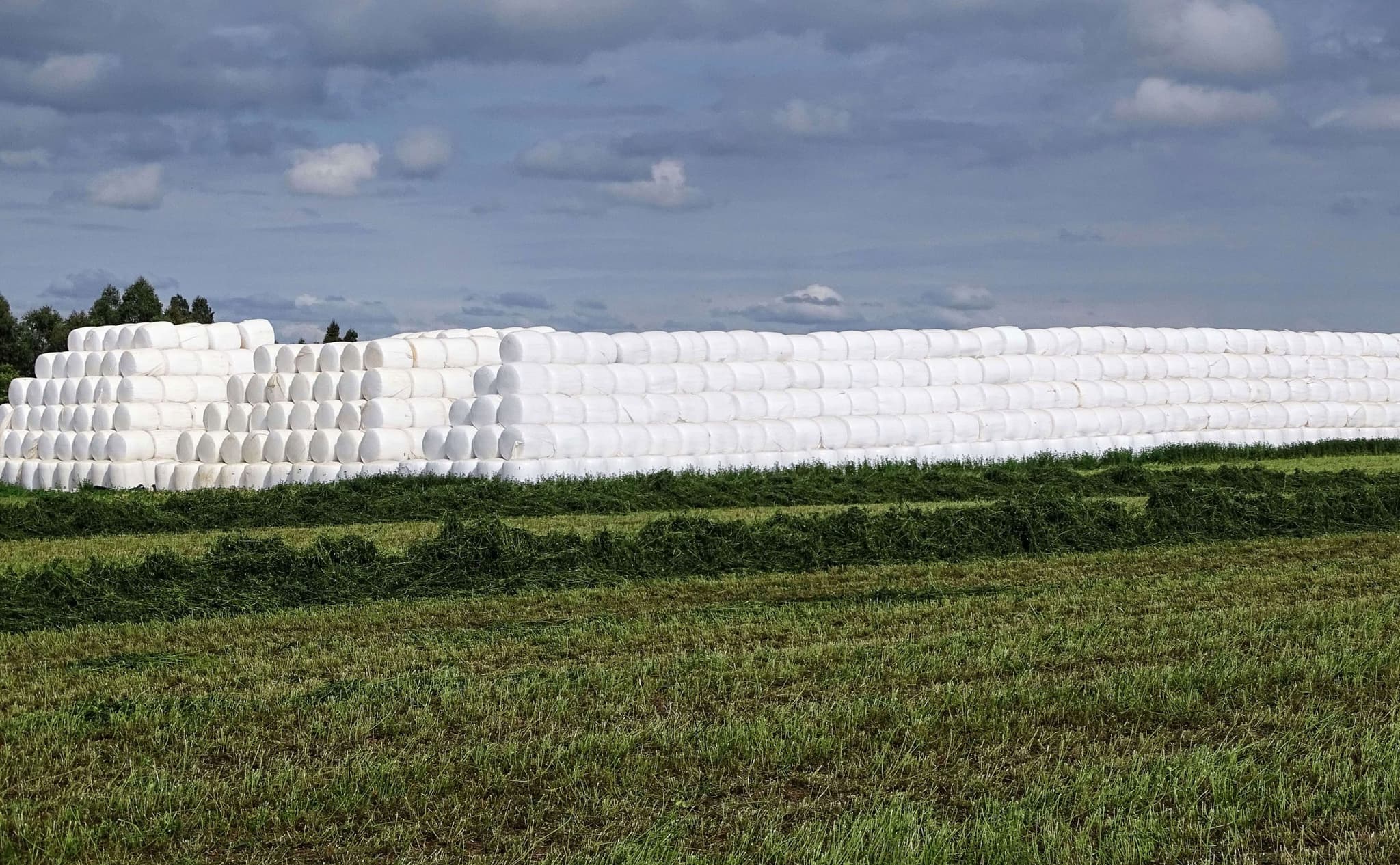 Bulk material logistics can be a challenge, especially as the focus on product traceability and product labelling is stronger than ever. However, utilizing Orkel's technology to store your bulk materials, this challenge is history!
Efficient logistics
One of the factors that make Orkel's compactors unique is the high-density baling technology that the machines are equipped with. With this technology available you can bale your bulk material into high-density bales, which will drastically reduce the volume of your material and improve your logistics.
Depending on the material and dry matter, you can reduce the volume 3:1, which constitutes to a volume reduction of almost 70%!
Cost efficient transport
Reducing the volume of your round bales offer great advantages as you can transport more material in less space. Unit packages equals easier handling and allows stacking on pallets for simplified transportation.
Additionally, storing bulk materials in unit packages improves the organizational control as you gain a better overview of your products.
Consequently, the transport will be cheaper and more environmentally friendly!
Easy market access
By bailing you are turning bulk material into a commodity. Baling, as a logistic solution, guarantees easy market access for your materials due to the simplified shipping and handling.
Expand your operating radius
Compared to storing bulk material in bags or open containers, you will be able to deliver to areas previously unavailable, enlarging your operating radius significantly.
A greater market access opens new business opportunities, resulting in improved profit!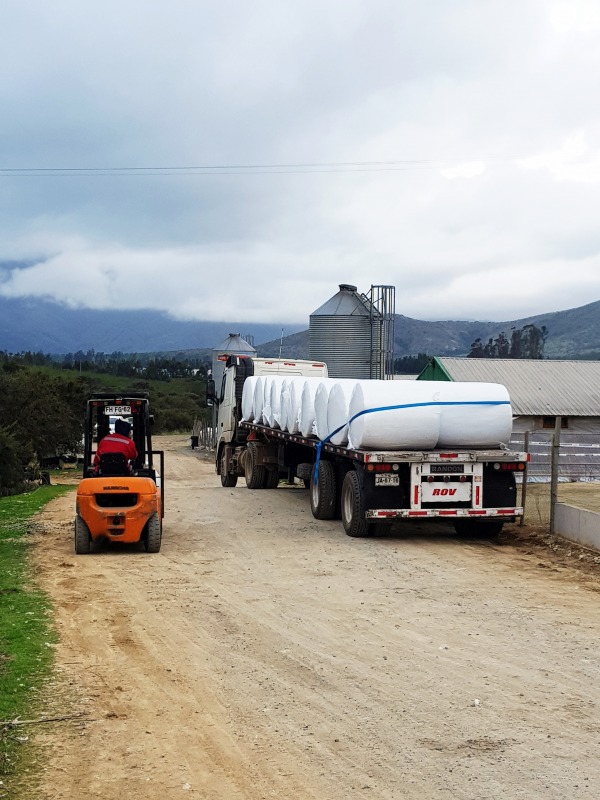 Orkel round bales ready for transport.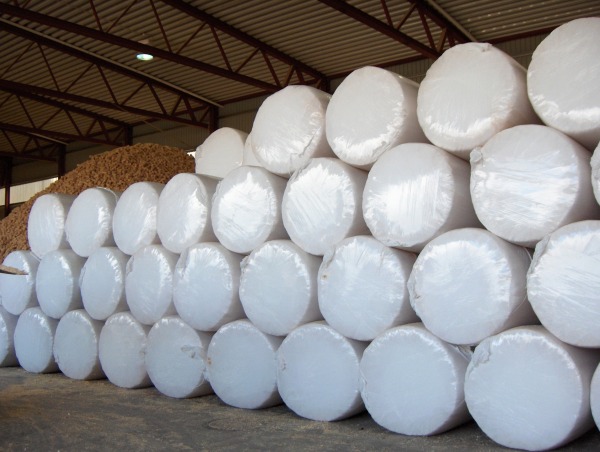 Round bales are easy to stack.
Big losses in the bulk storage and transport
Using traditional storage solutions, all materials (be it animal forage, household waste, or wood shavings) are permanently stored at one location before transport is requested. When the material is required, a portion is removed from the shielded location and transported under less optimal circumstances. 
Errors such as leaks in cargo units or improper use of vehicles can potentially result in great losses as small quantities of material are lost throughout the transfer. 
Due to the high transportability, Orkel round bales can be moved over great distances without requiring extended material conservation, reducing material loss significantly.
A farmer's savings in logistics
Erlend Røhnebæk, a Norwegian farmer and producer of forage, has considerable experience in high-density baling with his Orkel MP2000 compactor. When discussing high-density baling with him, he endorsed that baled material can be stored practically anywhere and retains all nutrients in the fodder for up to 12 months.
By transporting the material in bales, he gets almost three times as much forage on each semitrailer: 11 tons of forage transported in bags vs. 30 tons of high-density forage in bales. That is close to 70% more!
An overview of the logistical advantages by baling with the Orkel compactors:
Reduced volume
Efficient transport
Clean handling
Easy stacking
Better organizational control
Increased market access
Fewer transport losses
Easier to tag and trace

Combining these advantages, we are left with reduced handling- and transportation costs together with an increased market potential.
This proves that making high-density bales using Orkel compactors is the optimal solution for storing bulk material, no matter the industry!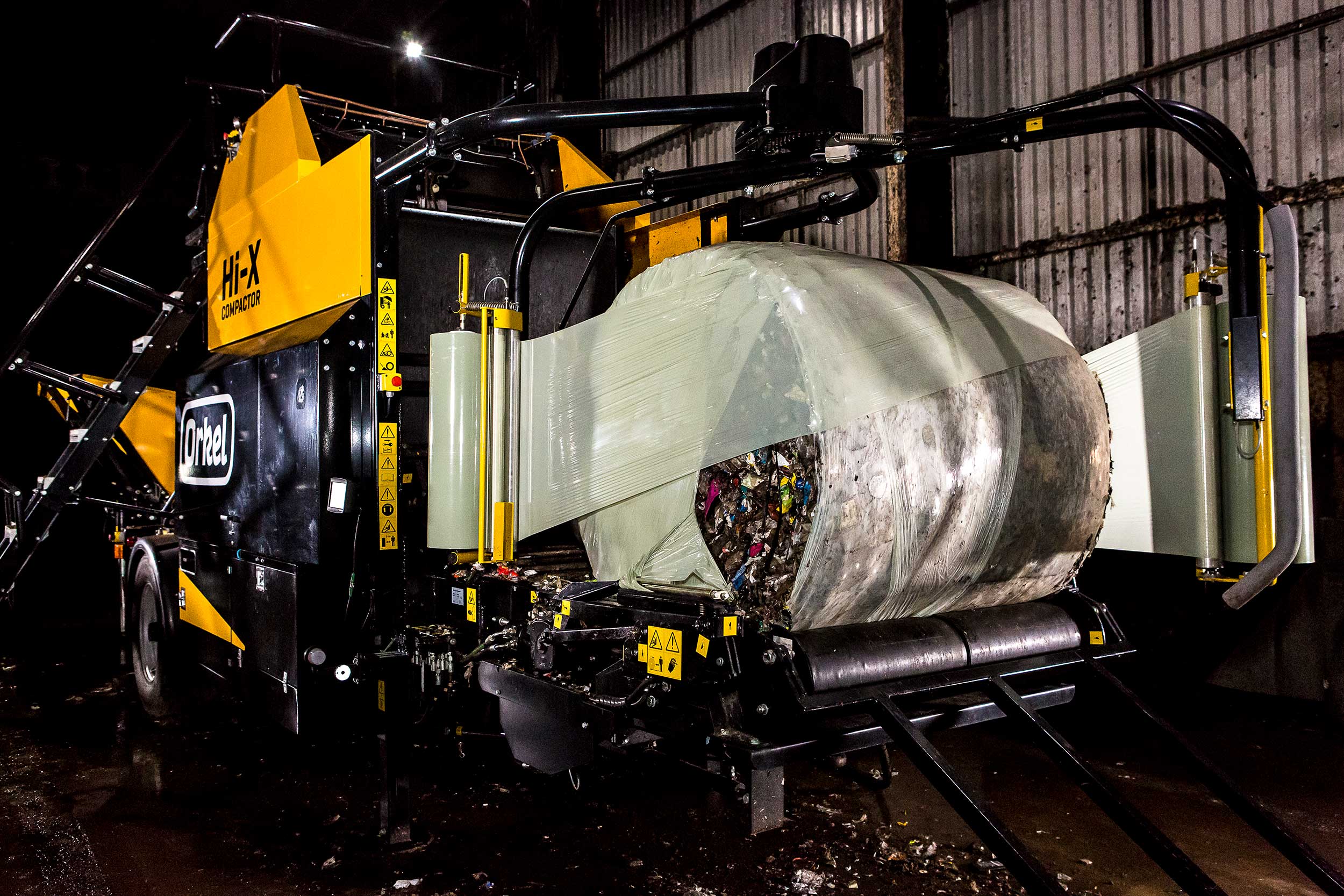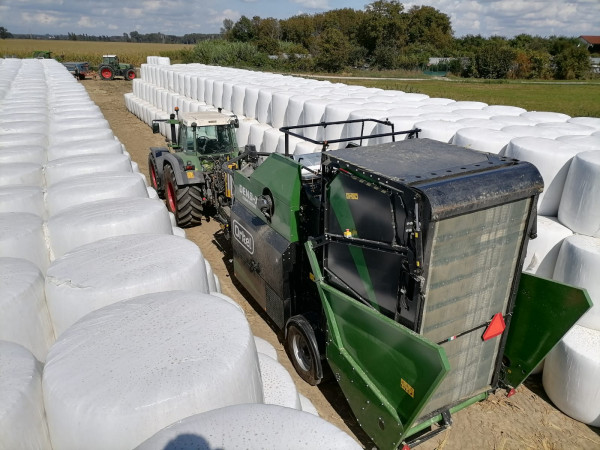 Improved logistics with round bales. Photo: Macario, Italy
Contact us today on sales@orkel.no for questions and business queries, we look forward to hearing from you!